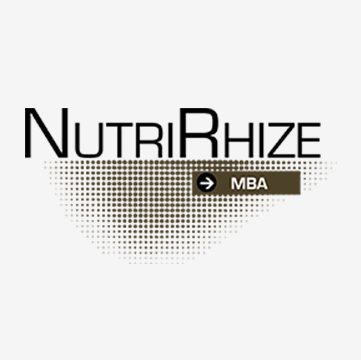 Product Description
NutriRhize is a potassium-rich composite fertilizer with our patented MBA Complex that is proven to stimulate native mycorrhizal fungi and other soil microbes. Mycorrhizal fungi are proven to improve nutrient availability and uptake, especially for non-mobile nutrients like phosphorus and zinc. NutriRhize can be used as the sole potassium source or blended with other granular fertilizers.
Key Benefits
Composite granular with potassium, calcium, magnesium, and sulfur. The precise ratios of these nutrients provide more efficient and balanced potassium fertilizer.
Formulated with our patented Mycorrhizae Bio-Activator (MBA) Complex proven to stimulate native mycorrhizae and N-fixing bacteria.
Application
Research has shown economical blending of NutriRhize up to 50% of the potassium recommendation.
Please refer to soil tests and the advice of your Timac Agro sales representative for specific recommendations.
Packaging Size
50 lb bag
1,333 lb super sack
Download the product Brochure, Label and SDS here: