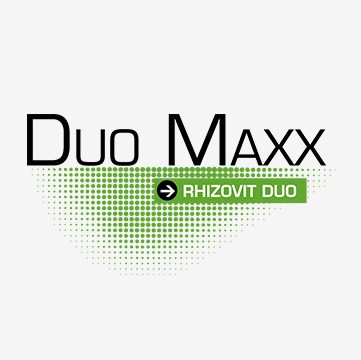 Product Description
DUO MAXX® is a combination our patented phenolic binding compound, MPPA®, nitrogen stabilizer, and our patented Duo complex. The formulation ensures maximum below-ground protection against nutrient loss. DUO MAXX® is intended for treatment of incorporated liquid and granular fertilizer blends with N but can also be used on surface applied P and K.
Key Benefits
MPPA® (Macro Molecular Polyphenolic Acid) is designed to stabilize primary and secondary nutrients by binding and protecting them from loss and(or) retrograde tie-up
Contains a combination of NBPT and DCD designed to slow nitrogen transformation
Formulated with the patented Duo Complex
Application
DUO MAXX® is an additive for liquid and dry fertilizer blends.
DUO MAXX® must be used at the rate of 4-6 pts/liquid ton
DUO MAXX® must be used at the rate of 6 pts/dry ton
Packaging Size
2×2.64 gallon case
264 gallon tote
Download the product Brochure, Label and SDS here: