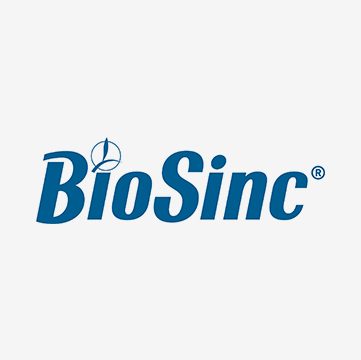 Product Description
BioSinc Soybean products couple an elite strain of Bradyrhizobia japonicum with our patented GZA technology for maximum nodulation, stronger emergence, and greater tolerance to stress.
Key Benefits
Formulated with the patented GZA Complex to:
• Improve root nodulation to increase nitrogen fixation.
• Induce root nodulation up to two weeks earlier in the growing season, extending the nitrogen fixation period.
• Develops a high yield plant stand by supporting root development, enhancing plant architecture (branch initiation), and increasing nutrient uptake/efficiency.
• Flexible application window, viability up to 90 days on seed.
Liquid Seed Inoculant
• Highly concentrated inoculant with a minimum of 10 billion viable colony forming units per milliliter (1×1010 cfu/mL)
• Low viscosity to reduce bridging or clumping
• Compatible with most fungicide, insecticide, and nutritional treatments
CLICK HERE TO TALK TO A TIMAC AGRO SALES REP
Application and Packaging
Application
2.0 oz/cwt BioSinc (GZA + Inoculant)
Packaging
4×50 unit case
2×200 unit case
1×400 unit case
Download the product Brochure, Label and SDS here: